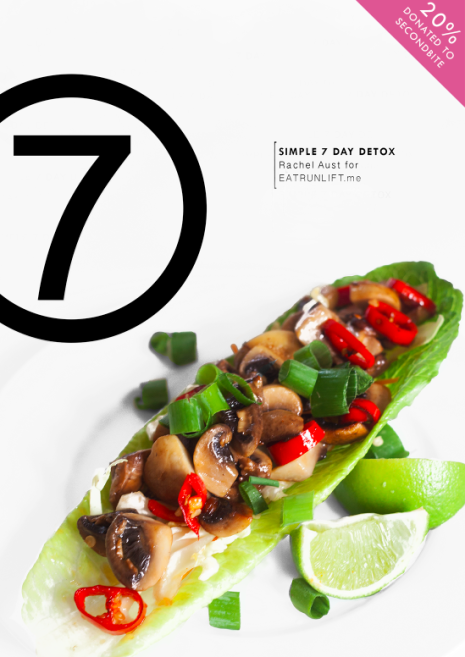 Shop
Simple 7 Day Detox
CLEANSE YOUR BODY
Do any of these sound familiar? Acne? Bloating? Excess weight? Water retention? Frequent Colds? Constant cravings for sugary sweets? Then it sounds like you need the Simple 7 Day Detox. This detox is carefully designed to give you 4 meals a day. There are no expensive supplements or juice gimmicks, just real, nutritious food.
The detox is designed to reset your body and get you moving again, helps eliminate toxins such as caffeine, refined sugars, added salts from your system so that you can begin (or get back to) eating a healthy diet without craving unnecessary additives.
*Complete meal plan
*All recipes included
*Suits most diets (including vegan, coeliac, etc)
*Includes preparation information
*Most meals are 'meal prep' friendly so you can just grab and go
*Healthy eating guide included at the back for after the detox
*Suitable for men or women of any age
Begin nourishing your body today!