SIMPLE 7 DAY DETOX
Are you having problems losing those last few kilos?
Just don't know how to get started with eating healthy?
Need something to kick your sugar addiction?
Or maybe you're just holding some excess weight? Water retention? Frequent colds?

Then it sounds like you need the Simple 7 Day Detox.
The Simple 7 Day Detox will help you shed a few kilos all while clearing out nasties from your digestive system, helping you cut out processed sugars and bad fats, and improving your quality of skin and sleep, and it only goes for 7 days!
There are no expensive supplements or juice gimmicks, just real, nutritious food written up into a complete meal plan for you. Designed to help you tackle your health and weight loss goals head on!
read what others achieved in just 7 days
Emma
"I have even surprised myself with the results I got in just 7 days with the Eat Run Lift detox! After my birthday celebrations and eating too much birthday cake, naughty foods and alcohol, it was time for a much needed detox... I loved how easy the meals were and how much flavour they gave - especially the 'No Bake Date Balls' (they were my fav mmm). My skin had also cleared up dramatically on my face, no more pimples. My face is now looking clear and flawless! Thank you again Eat Run Lift, and I would highly recommend this 7-day detox to anyone!"
amy
"Hi Rachel, I am emailing you to say thank you soooo much! After losing about 15kgs and coming to a complete halt and lack of motivation with my weight loss, I started the 7 day detox at 80kgs and am down to 76! Not only that, I have lost 6cm off my waist and 5cm from my stomach.
Now my sleeping pattern is back on track, I am exercising again and I feel so refreshed - my skin and hair feels amazing too! This has put me in a really positive mind frame for my journey to better health. Again, thank you guys so much."
nancy
"I have been overweight practically since I was a teen, right now I'm at my heaviest weight and I want and need a change in my life. I decided to start with the 7 Day Detox program, yesterday was my last day, I lost a total of 3kgs, I didn't measure my waist but I feel less bloating. I don't have any cravings and this for me is a major thing cause I really love sugar!! I feel more confident and am looking forward to starting your 8 week transformation."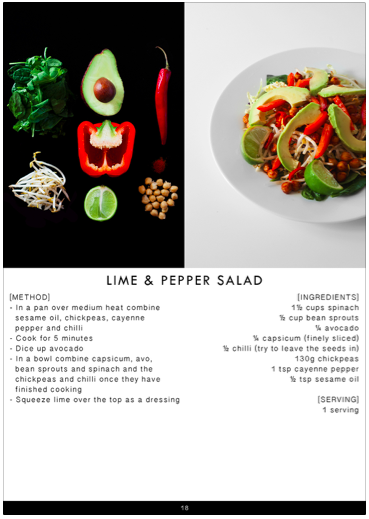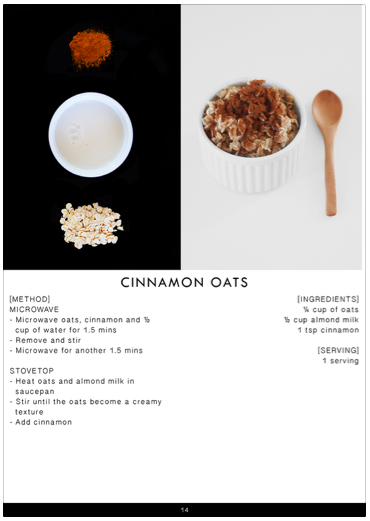 ✓ Minimal cooking time for recipes (and they're all so easy to make)!

✓ Suitable for most diets, including vegan, coeliac and lactose intolerant.

✓ Four meals a day to keep you sustained throughout the week

✓ Adaptations included for those who train or who have a higher metabolic rate

✓ A great way to kickstart your new weight loss goals or shed bad eating habits
SUSHMA
"All of the food was delicious and so easy to prepare! It was great being able to go to work knowing I had a days worth of healthy food options ready to go. The first two days I did feel a drop in my energy levels. I really didn't want my training to suffer so I followed the advice in the e-book and increased my portion sizes slightly. The rest of the week was a breeze! I lost a total of 5kg in one week, my skin cleared up, my sleeping pattern was back on track, and it gave me the motivation to continue these habits in the weeks following. I would happily do the Eat Run Lift detox again, and I would highly recommend it to anyone wanting to see some incredible results."
natalie
"I'm less than 4 months away from my big day and my dress is a size or so too small still, when the zipper didn't go up it was a slap in my face.
I've also been a person who has a lot of problems with bloating, to the point I'd never have my pants done up as they would cut into me. I saw the 7 day detox as a test to see how well I could stick to something food related, and well, I was amazed this morning, I started at 74.2kg and I am now 70.3kg, my pants are done up and there is room haha. I'm excited to start the next chapter on the 8 week challenge to reach my goal to feel great in my wedding dress and have a healthier me for my future."
chloe
"I lost a total of 4.1kgs and I absolutely can't believe it. I am so proud of myself, I am the binge and emotional eater. I would just like to say thank you so much, I couldn't have done it without you! I feel energised and ready to take on this 8 week challenge."
download to your digital device now